Local writer Nina Payne is one of 25 migrants who have contributed to the book, Mixed: Creative Writing by Newcomers to Our Shores.
An author with two previously published books, her piece 'Childhood Dreams' speaks of her dreams and desires to travel and to make a difference to the society she lives in. She was also a founder of the Tauranga Multicultural Society.
Mixed, is the final stage of a project by Angie Belcher which involved teaching creative writing to migrants.
It is a collection of poems and stories ranging from war-torn Bosnia to the frenetic pace of life in Japan.
All 25 contributors delve into creative writing as a way to express and share the anxieties, dreams and journeys that preceded their arrival to our shores.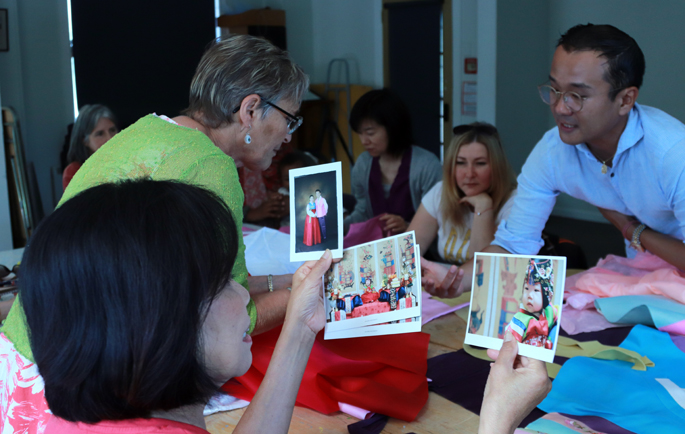 "Giving voice to new New Zealanders gives them the opportunity to share their stories, hopes and dreams as well as helping us understand their needs," Belcher says.
"It provides opportunities for us to gain cultural knowledge and to develop greater empathy towards each other."
Tauranga editor Jenny Argante was responsible for taking the work through the delicate editing stages and Brazilian born artist Lucia Lemos Monteiro Conceicao, has responded artistically to the works by creating a series of bold, colourful photographic prints portraying aspects of the writing and cultures. Known in Brazil for her artistic designs portrayed on fabric, this is Conceicao's first exhibition in New Zealand since arriving in 2018 and the first using photographic prints.
Her research has been intensive as she uncovered wildlife, culture, historical references and sculptures to use as a basis for artworks representing more than 14 countries and 20 works of art.
The book was to have been launched alongside an exhibition of the writing and original art at Rotorua Arts Village from March 27 – April 18.
It is hoped that those who get the opportunity to read the words, hear stories and appreciate the art will have a greater appreciation of the migrant's struggles, separations and successes as they negotiate both a new land and new ways of expressing their feelings.
Subscribe to our weekly Newsletter
Email: