Hundreds of Bay of Plenty children are already waiting for the chance to get splattered in mud next year after experiencing the Junior Tough Guy and Gal Challenge next to Baypark on Tuesday.
More than 800 primary and intermediate-aged children went to Baypark on June 14 – dressed in brightly-coloured clothes and costumes – to mark themselves as "tough".
They did just that by running, jumping, and crawling amongst the muddy 1.5 km obstacle course.
"It's just lots of fun – it's another option for the kids to get out and have a go at something different," says Event Promotion's marketing and sponsorship manager Georgia Frame.
The event also raises funds and awareness for the Ronald McDonald House Charity, which supports families who have a child in hospital care. "It's awesome to see them all getting out there and the parents and schools supporting it," says Georgia.
Chatting with Tauranga Primary School trio Joseph McLaughlin, Jake and Grace Bell-Booth, "mud" and "dirt" was front of mind as well as the event's spot prizes. Asked what they were most excited about: "My parents getting annoyed at me for getting too muddy," says Joseph, with a cheeky grin.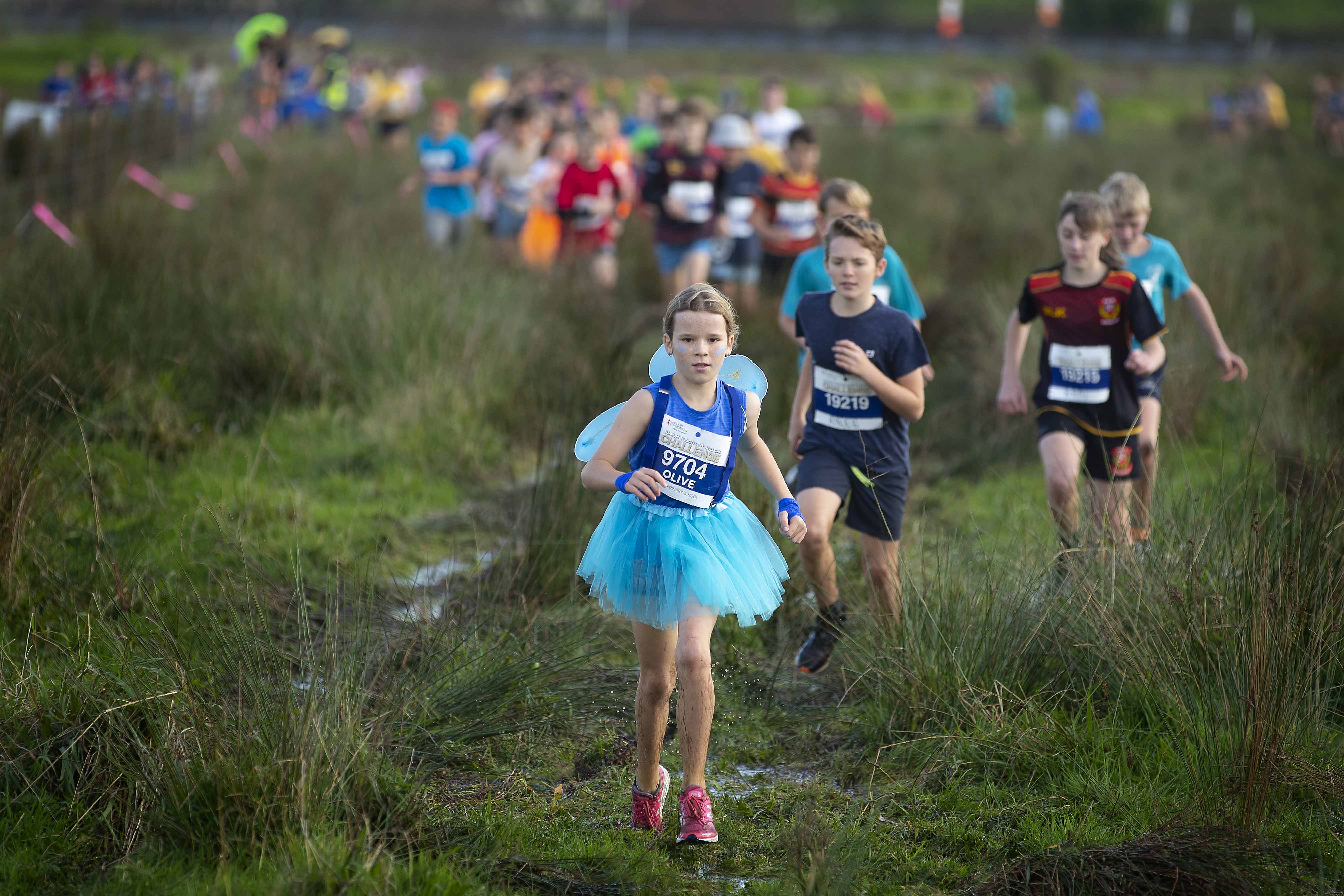 Kids from across the Bay of Plenty schools dressed up in a mix of colours and costumes to stand out in the mud. Photo: John Borren.
At 10am the start horn sounded and the kids were off! Hooting and hollering of keen kids could be heard from the sidelines for miles. Some took on the mud with gusto, while others attempted to stay relatively clean.
"Sometimes you'll see kids that come across the finish line and it's just their feet that are dirty and they'll say: 'Yeah I tiptoed around the edge'", says Georgia. "Then you'll see the kids that have laid in it, rubbed mud all over themselves and just really embraced being tough."
After their mud run, the Tauranga Primary School trio felt "slimy" and "relieved" and shared their favorite parts from the course.
"Mine was the deep puddles – I kept jumping into them," says Jake. Grace, on the other hand, says she enjoyed: "The places where there wasn't any mud". For Joseph, his top pick was sliding down a steep mud-slicked hill!
The Junior Tough Guy and Gal Challenge will return to Tauranga next year – dates to be confirmed. Keep an eye out on Event Promotions' Facebook page to get amongst the mud in 2023. Visit: https://www.facebook.com/EventPromotionsNZ
Subscribe to our weekly Newsletter
Email: