Tauranga MP Simon Bridges is back home for the summer, and has a little more time on his hands now he's in opposition for the first time.
The former cabinet minister now has to get used to three years of challenging government, rather than being a part of it. But he's pretty philosophical about the September election defeat.
"It wasn't as if things didn't go well," he says. "We received a higher share of the vote than Labour ever did under Helen Clark, but we accept the outcome. It's a valid government, but also an unusual situation – we're the biggest opposition in history."
He enjoys campaigning, and says it's a lot of fun to mix with the local community. "It's going to be different in 2020. This time we were coming off nine years in government. Next time we'll be a lot fresher."
This is the fourth term in parliament for Simon, making him one of the National Party's most senior MPs – certainly among those from the Bay of Plenty and Waikato.
"I feel like I'm hitting my stride now," admits the 41-year-old. "I know what I'm about, and I don't just give people the answers they want."
In 2018, he's looking forward holding the government to account, but also connecting with his constituents – something being a minister made more difficult.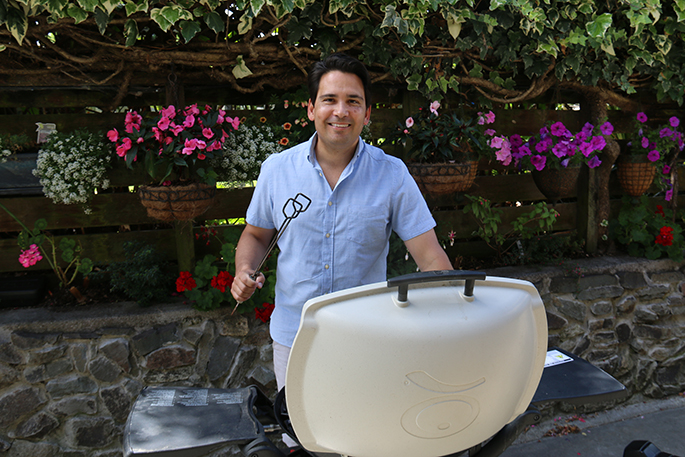 "One thing that surprised me about being in opposition is how effective you can be. You have a real pulpit to speak from, and an ability to influence.
"Next year I want to spend a lot of time with Tauranga businesses and community organisations. There's no reason for doom and gloom. We think things are going well, especially in Tauranga. There are a number of local projects, including a museum and university that I want to keep pushing as well."
He also wants to see infrastructure projects announced by the previous National government to continue.
"We promised two roads of national significance – the Northern link, and four-laning the Waikato expressway up to the Kaimai Range. I want to see these happen."
This summer, Simon intends to spend more time with his family, which includes wife Natalie, their sons Emlyn, 5, and three-year-old Harry. And, of course, there's their newest addition, daughter Jemima, who was only born a couple of weeks ago.
"She's very precious," he says. "She's only been in the world for a short time, and already I think she's going to be better behaved than her older brothers.
"It's been great seeing Emlyn and Harry dote on her, though. She's a great Christmas present."
Simon's young family began more than 10 years ago, while he was studying for his Masters in Oxford.
There he met Natalie, who was studying romantic poetry, and a year later they were married. They moved back to New Zealand in 2005, where Simon worked as a crown prosecutor.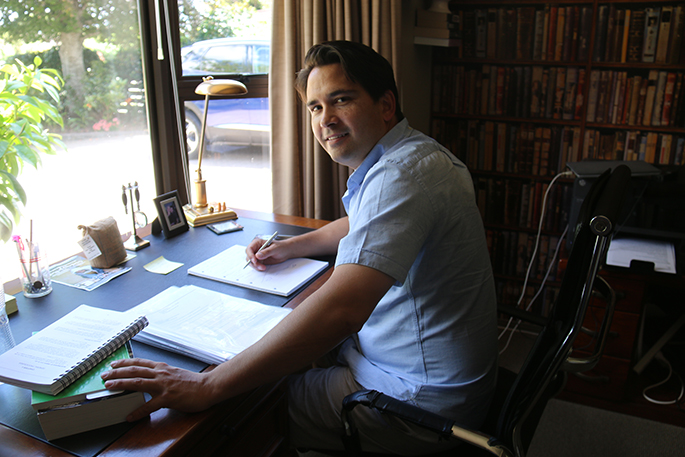 In 2008 he was doing well in his career, and says it was a 'now or never' moment for him when he stood as the National candidate for Tauranga.
"If I hadn't taken the chance then, I probably never would have," he says. "Some people thought I was too young, or an unknown. But I beat Winston, just as Bob Clarkson had. So I don't regret taking the risk at all."
Now he's looking forward to a class Kiwi summer, and catching up on the father-son activities with his boys,
"They've been asking me to take them fishing for ages, so we'll probably be doing a bit of that."