Where can you meet some of your comic book and silver screen heroes all in one place?
If you dream of meeting Deadpool, swoon over Star-Lord, or get giddy at the thought of Gandalf, then head to the Armageddon Expo this weekend at ASB Baypark Arena.
New Zealand's largest pop culture convention returns to the Bay of Plenty this weekend, bringing with it a colossal line-up of Hollywood stars, a weekend full of family entertainment, the latest merchandise and gaming technology, and so much more.
ASB Baypark Arena is set to turn into the destination for fans of pop culture this Saturday and Sunday. Featuring something for everyone, including celebrity panels, the Armageddon Cosplay Contest, laser tag, Airsoft, replica displays, an incredible range of exhibitors including local artists and creators, creative institutions and your favourite gaming and pop culture suppliers, wrestling from IPW and animation screenings.
Tauranga Armageddon, or '#BAYOFGEDDON', will be an awesome day out.
Fans will also get a chance to meet celebrity guests from Lucifer, Arrow, Game of Thrones, Supergirl, Deathnote, Star Trek Voyager, WWE and more.
"We're so excited to bring Tauranga another stellar event. Building upon our 2017 show this event will be bigger in every way with two full halls of events, guests and activities," says show organiser William Geradts.
"This weekend will be one to remember!"
Neon presents Tauranga Armageddon, May 26-27 at ASB Baypark Arena, Tauranga. Tickets are on sale now from iTicket, and will be available to purchase on the day. For more information visit: www.armageddonexpo.com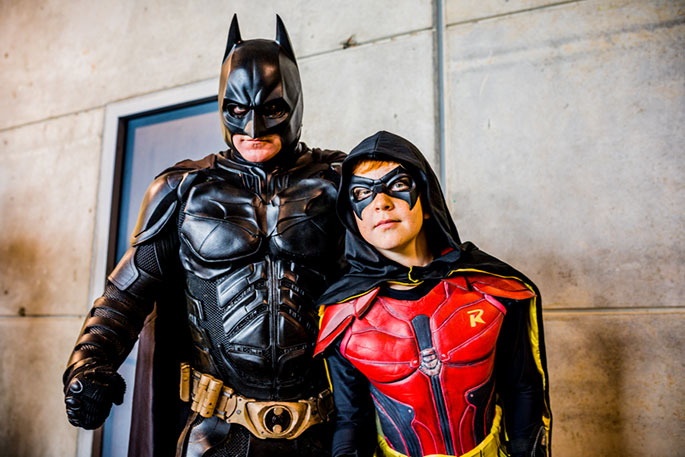 Cosplayers bring vigilante heroes Batman and Robin from the comic book pages to the streets.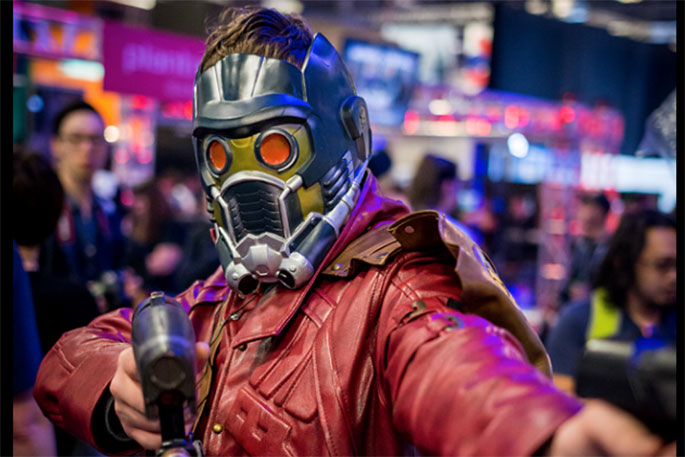 A cosplayer brings Marvel's beloved Star-Lord to life.